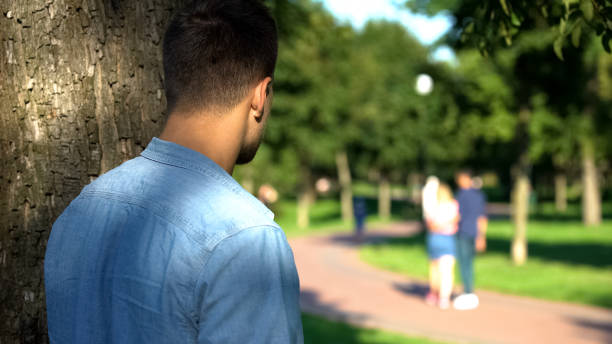 O.K. You've just had a breakup and the cold, hard truth is you've been lazy in your relationship. You have lost the woman you love, and you're desperately trying to come up with ways of winning your ex girlfriend back.
How to Win Back Your Ex Girlfriend?
Unfortunately, it's all too common, but many men fall into the trap of getting too comfortable when they're involved in a long-term relationship with a woman. They tend to think that it's O.K. to let themselves go a little bit. After all, they have already landed the girl, what do they have to prove?
But, that's not how it works, guys. Just because you've been going out with her for quite some time, it doesn't mean you can get away with whatever you please! And, now you're suffering the heartache and pain caused by lost love.
So, how did this happen? Did you let things slide? When you first dated your ex, I'll bet that you did everything possible to make yourself appealing and attractive to her. But, over time, your efforts to wear the right clothes, follow a healthy diet and have the perfect hairstyle all started to fade.
Gradually, you began putting off the regular workout sessions, started eating the wrong kind of food, and your fashion sense went out the window. As long as it was comfortable, you wore it!
In other words, you got lazy!
Now, guys, it's quite normal to let yourself go to an extent, about such things as your appearance, when you've been going out with a girl for a long time. However, it can also sound the death knell for many relationships.
Also read: Reviving Love: Guide to Get Your Ex Girlfriend/Boyfriend Back
All too quickly, your girlfriend became distant, and started paying attention to other men. Suddenly, you woke up to the fact that you had been thrown back onto the singles' dating scene. You were crushed, and all you could think of was getting your ex back.
Steps to Getting Your Ex Girlfriend Back
There are no guarantees, and it may not work all the time, but there is every chance that you can win back your ex girlfriend by simply returning to the basics. That means you need to start to work on improving yourself so that you can, once again, become the person your ex fell in love with in the first place.
Put simply, you need to get back in shape, get you hair styled, put together a new wardrobe, and do all of those little things you used to do to make yourself really desirable to your ex girlfriend.
Once you've returned to your better than before appearance, make sure that you run into your ex somewhere when you're looking amazing.
If you don't run into her, then call or text to set up a date for coffee or lunch. Do whatever it takes, just be sure your ex sees the new and improved you!
Also Read: Why Moving On From A Break Up Takes Courage
Then, be patient, things may not happen as quickly as you wish, but, unless there's a new guy in your ex's life, you can be reasonably confident that you'll be on her mind long after your meeting.
With an ounce of luck, it shouldn't be long before you get a call, text message, or an email from your ex asking to see you again. This is the stage you want to be at, so don't rush things!
Let things go at the pace they need to. If you just let the magic grow naturally, you stand a much greater chance of getting your girlfriend back, with the ending you've been dreaming about.
And, once you've succeeded in winning your ex girlfriend back, don't make the same silly mistakes again!